Introducing Our Practice Team
Everyone at our practice is committed to providing you with the very best in horse healthcare. Our veterinary team bring a wealth of experience to the practice and have individually obtained high standards of professional qualification.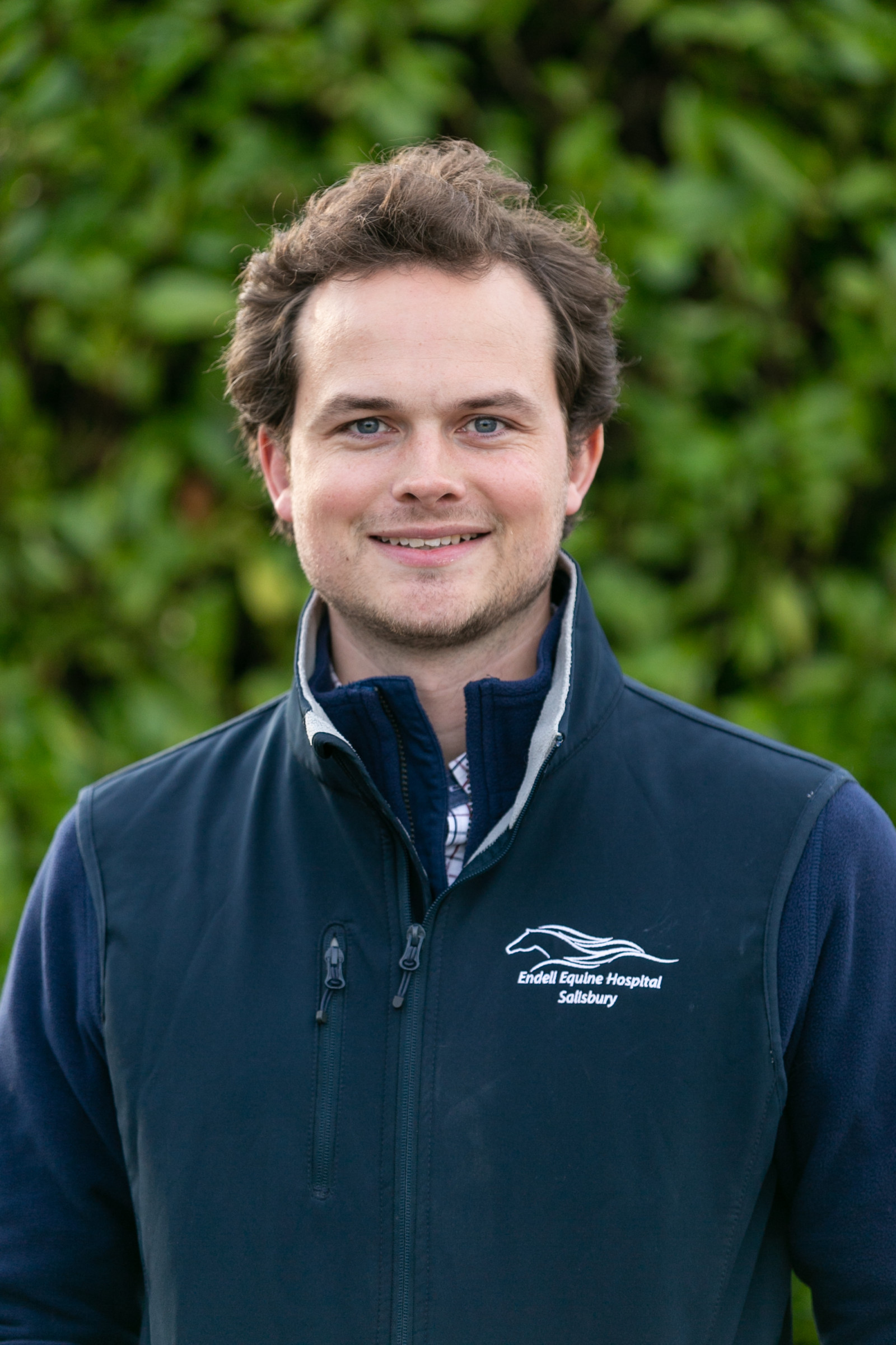 Andrew Jones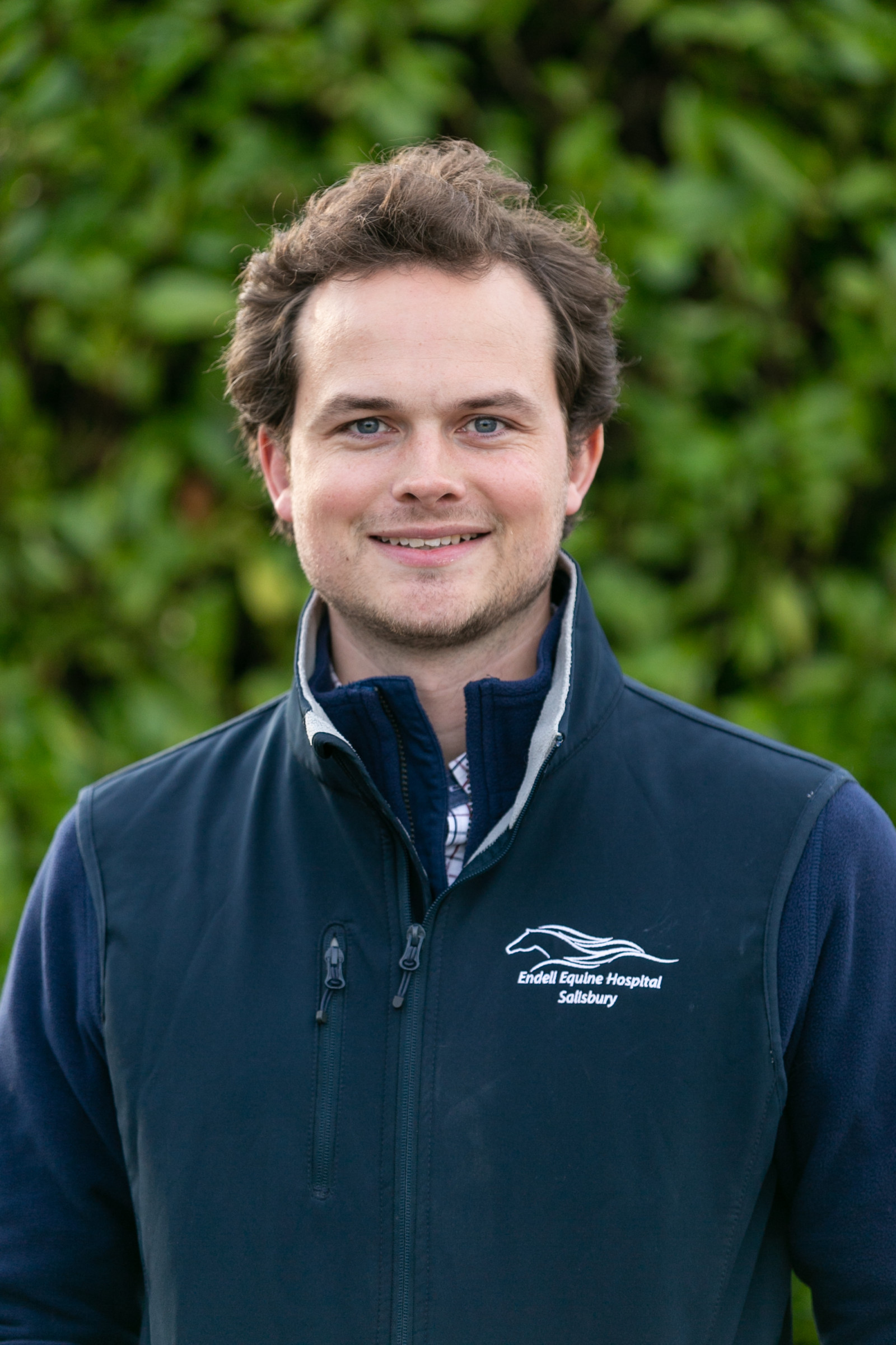 RCVS Specialist in Equine Surgery - Surgeon
BVetMed MS Dipl.ACVS-LA MRCVS
Andrew went to vet school at the Royal Veterinary College in London, which is where he developed his equine interests. Immediately after vet school, he moved to Southern California to do 2 years as an intern at a large equine referral hospital.
Following that, he went on to complete an equine surgery residency and Master's degree at Washington State University, culminating in becoming a Diplomate of the American College of Veterinary Surgeons (Large Animal). He then worked for 3 years back in Southern California as a hospital clinician and general equine surgeon, with a particular focus on colic and soft tissue surgery.
Andrew has published on topics including laparoscopy, urogenital surgery and CT imaging. His main interests are laparoscopic, emergency and standing surgery, as well as computed tomography.
Andrew moved back home to the UK to join the team at Endell Equine Hospital in November 2020 and is a RCVS recognised specialist in equine surgery. Outside of veterinary work, Andrew and his wife have two Golden Retrievers and a Ragdoll cat. He enjoys woodworking and sports, particularly hockey and skiing.
Rebecca Hamilton-Fletcher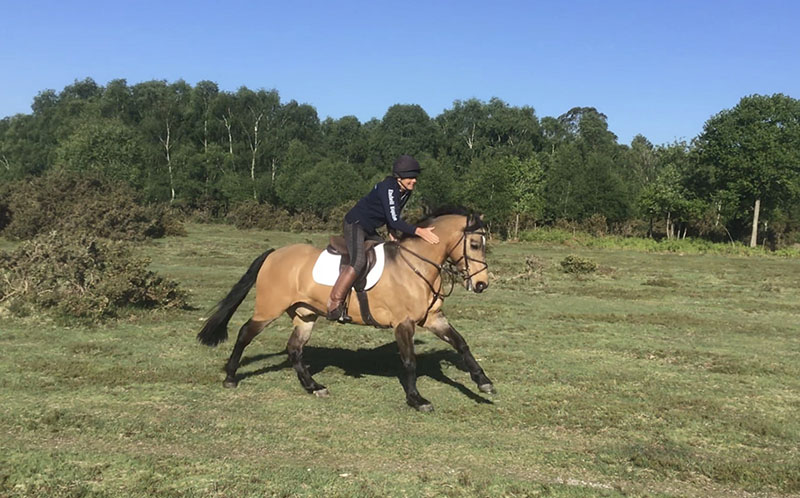 JMB Associate; Riding Establishment Inspector
BVSc (Hons) MRCVS
Rebecca qualified from Bristol University with honours in 1983 and she has been in general equine practice ever since. Her career has included a spell as the resident vet at a large racehorse establishment near Dorchester, and also running her own equine veterinary practice. This she merged with Endell Equine in 2002, and she has been at Endells ever since. Rebecca enjoys all aspects of ambulatory equine care, especially that of our beloved veteran horse and pony population. The welfare of equines in leisure and sport is also a particular passion.
She is a JMB Associate, a listed Riding Establishment Inspector and a BHS AI. She is also an RCVS committee member (Riding Establishments) and is the author of the book 'Veterinary Advice on Laminitis' (Ringpress Books Ltd). She writes regularly for various equine publications.
In her spare time Rebecca enjoys producing her homebred New Forest ponies, and competing across the disciplines on Gunner - when time allows.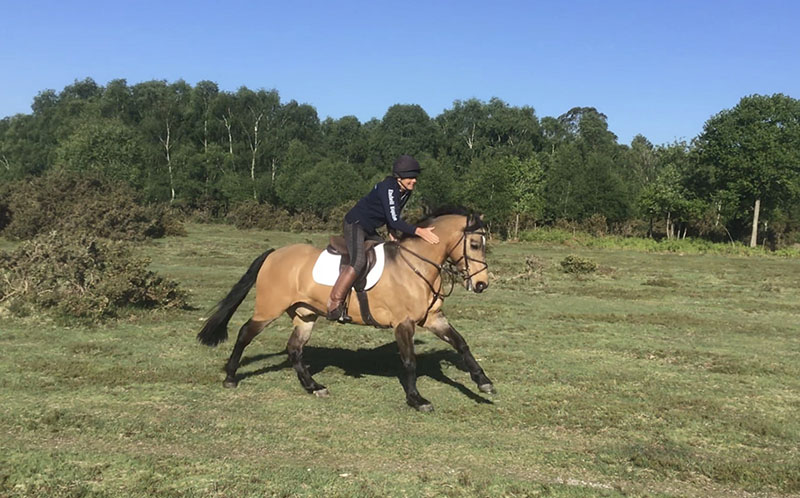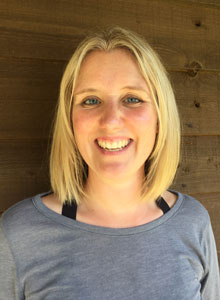 Charlotte Thomas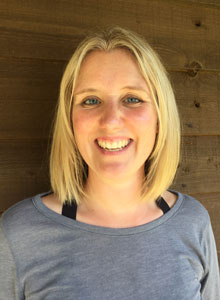 BSc BVetMed CertAVP(EM) CertAVP(ESM) MRCVS
Charlotte graduated from the Royal Veterinary College in 2003. She then worked in general equine practice in Hertfordshire before moving to Dorset. In Dorset she continued to further her interests in all aspects of equine practice. Charlotte joined the Endell Equine Hospital team in 2008. She particularly enjoys internal medicine and stud work and has a Certificate in Equine Internal Medicine and in Equine Stud Medicine
Hani Milstein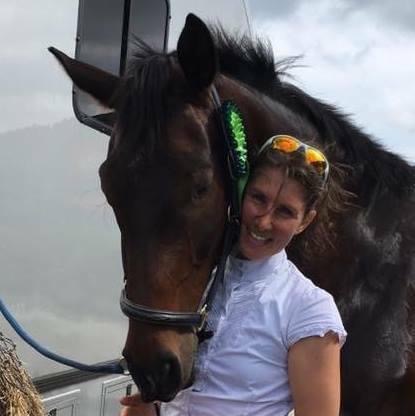 MA VetMB CertES (Orth) MRCVS
Hani graduated from Cambridge University in 2001. After working in equine practice in Essex for 3 years, she travelled to Australia in 2004 to work with thoroughbred racehorses in training at Randwick Equine Centre, Sydney. Her roles involved racetrack work and sole charge of NSW Equine Quarantine. In 2005 she returned to the UK to join Bell Equine in Kent and develop the thoroughbred flat racing side of the practice.
Hani joined the Endell Equine Hospital team in 2008. Her areas of interest include equine sports medicine, lameness investigation and diagnostic imaging and she has a Certificate in Equine Surgery-Orthopaedics. Outside of work, Hani events her two horses to 2* level, kitesurfs, runs marathons, is an Ironman triathlete and enjoys traveling to represent age-group Triathlon Team GB at European and World Championships.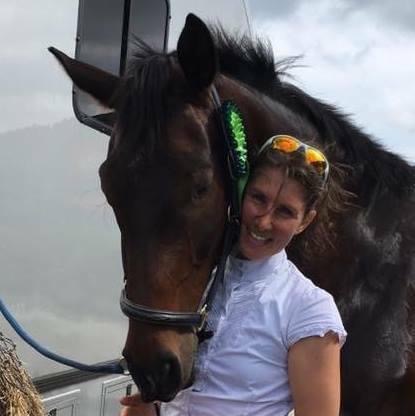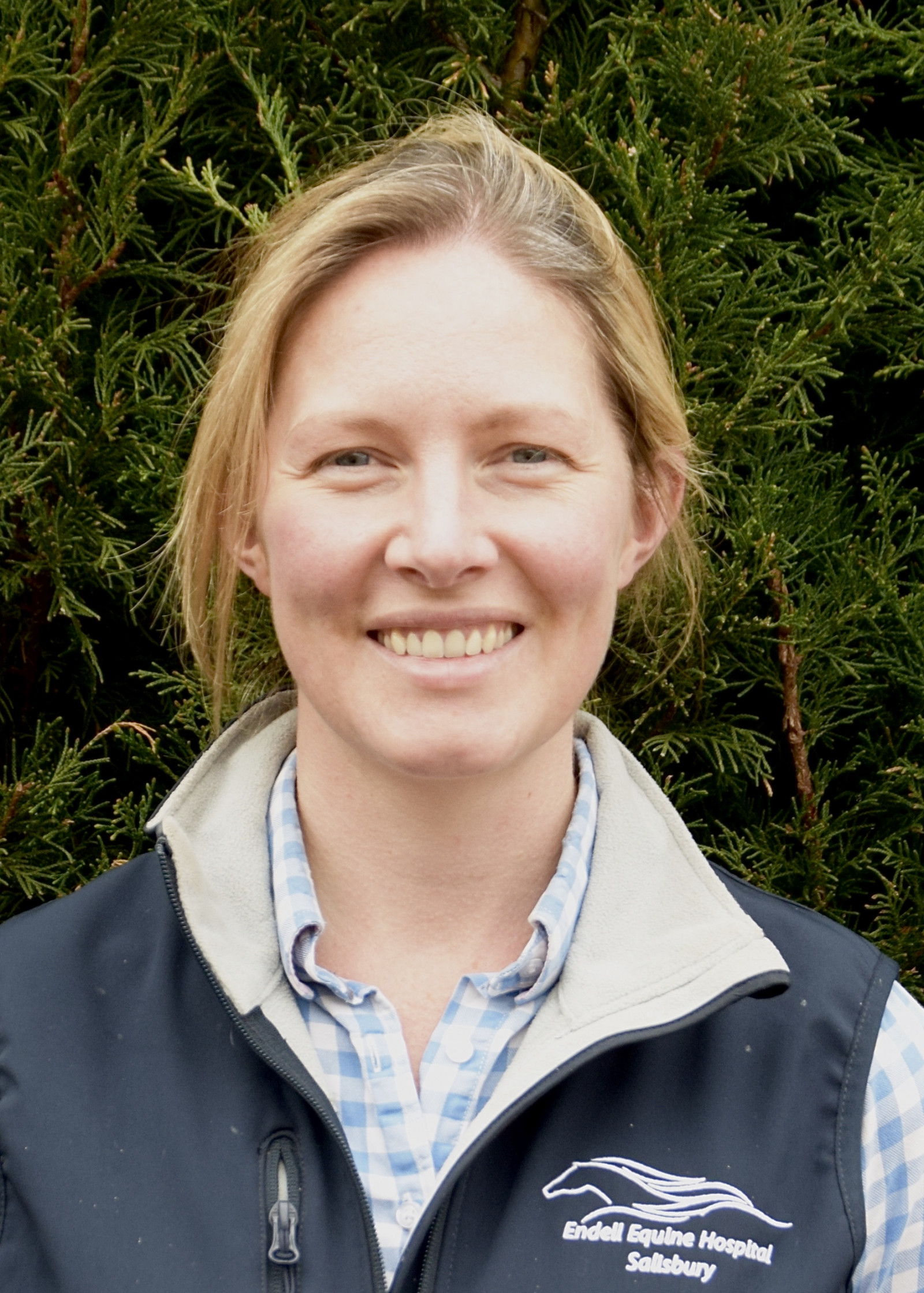 Caroline Gillespie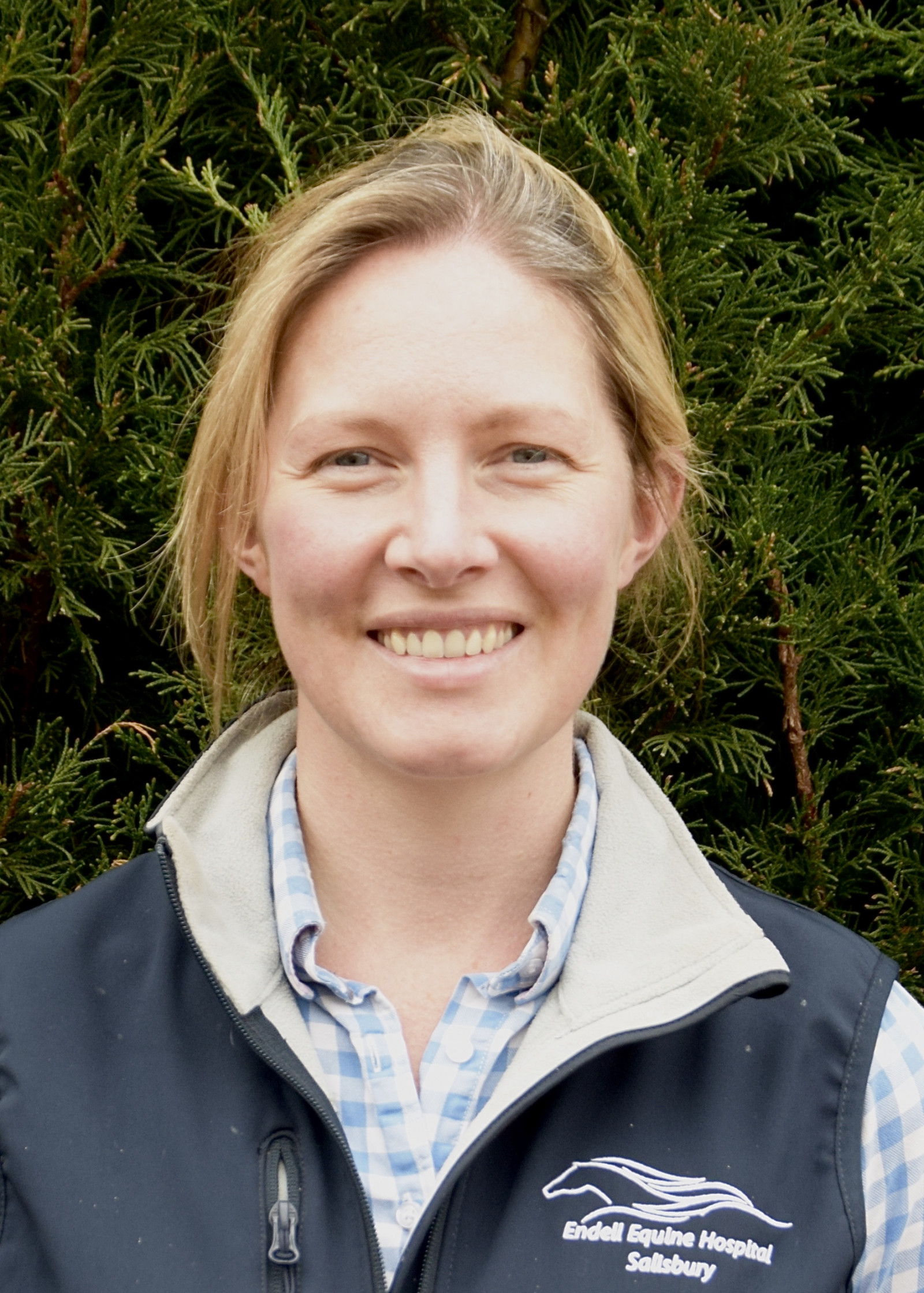 MA VetMB MRCVS
Caroline grew up in Ringwood around horses and went through West Hants Pony club as a child. She qualified in 2013 from the University of Cambridge, where she then completed 12 months internship in the equine department. Since then she has worked almost exclusively in first opinion equine practice, working in a number of locations around the country gaining experience. Caroline has particular interests in routine dentistry and ophthalmology but enjoys all aspects of ambulatory work. Outside work she enjoys outdoor pursuits and participates in trail running, open water swimming and triathlon.
Axelle Hassenforder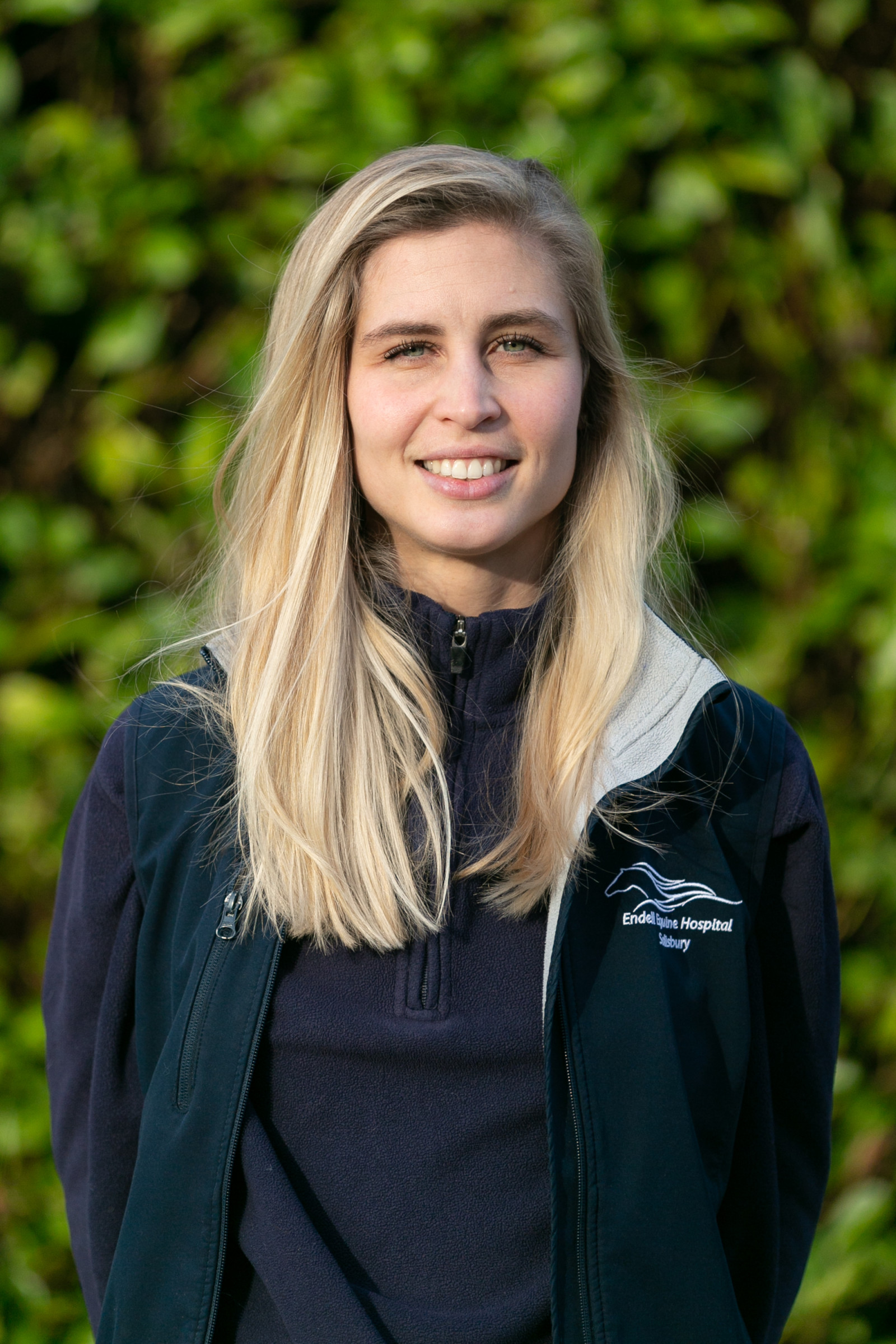 MVB MRCVS
After graduating from University College Dublin in 2018, Axelle completed a 12-month surgical internship with Hagyard Medical Institute in Lexington, Kentucky, where she assisted in surgery (soft tissue and orthopaedic), took care of the inpatients, ran anaesthesia and helped with the pre-vetting of sale yearlings (radiographs and respiratory endoscopy).
She then moved back to the UK to work in the Cotswolds where her caseload was predominantly National Hunt racehorse and sport horses. Axelle enjoyed the racing thoroughbred caseload including lameness examinations and surgical procedures. Axelle joined us at Endells in January 2022, where she is dividing her time between the road and the hospital.
Axelle is currently undertaking the ISELP certificate (International Society of Equine Locomotor Pathology).
When not working, Axelle enjoys reading, horse riding, sailing and skiing.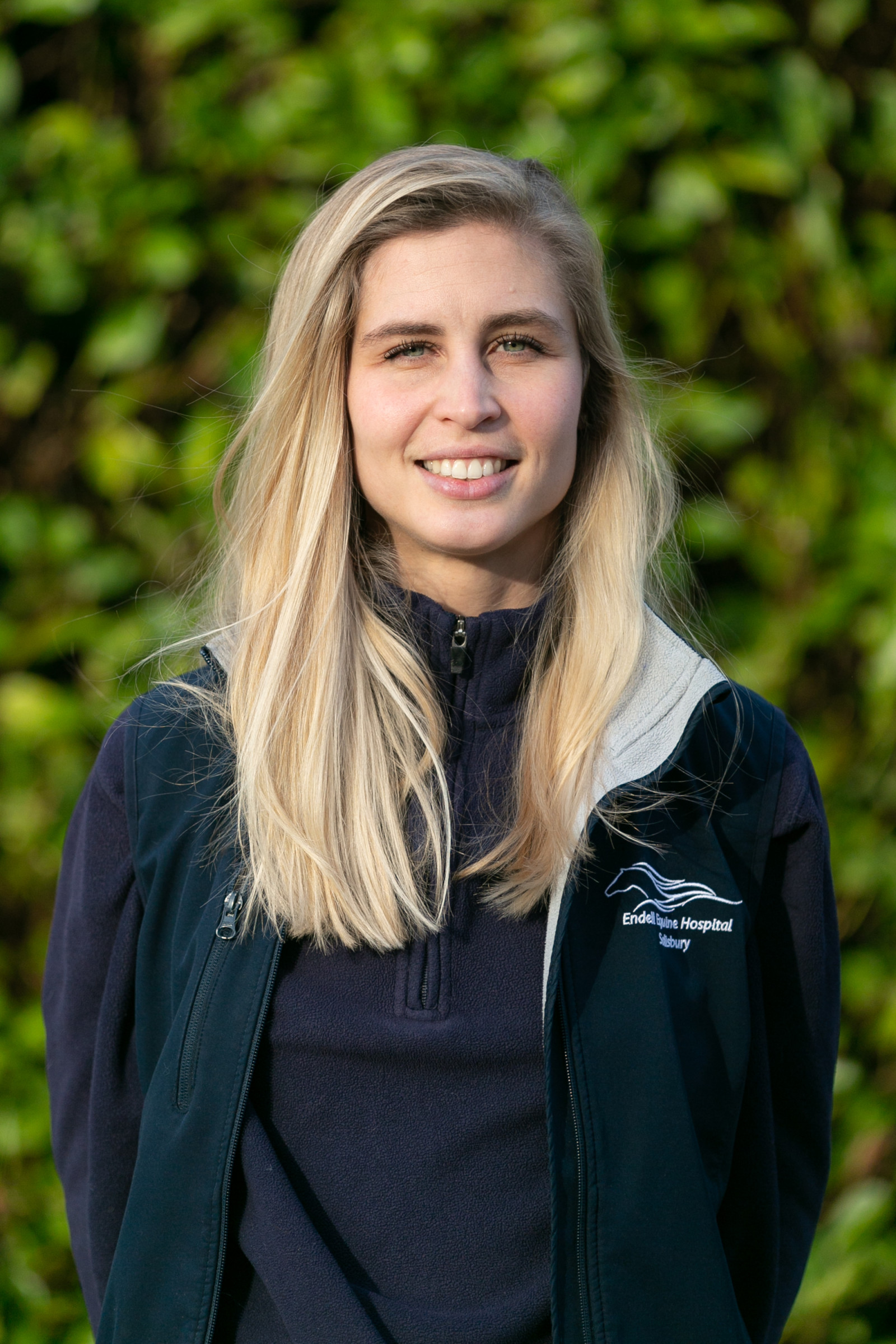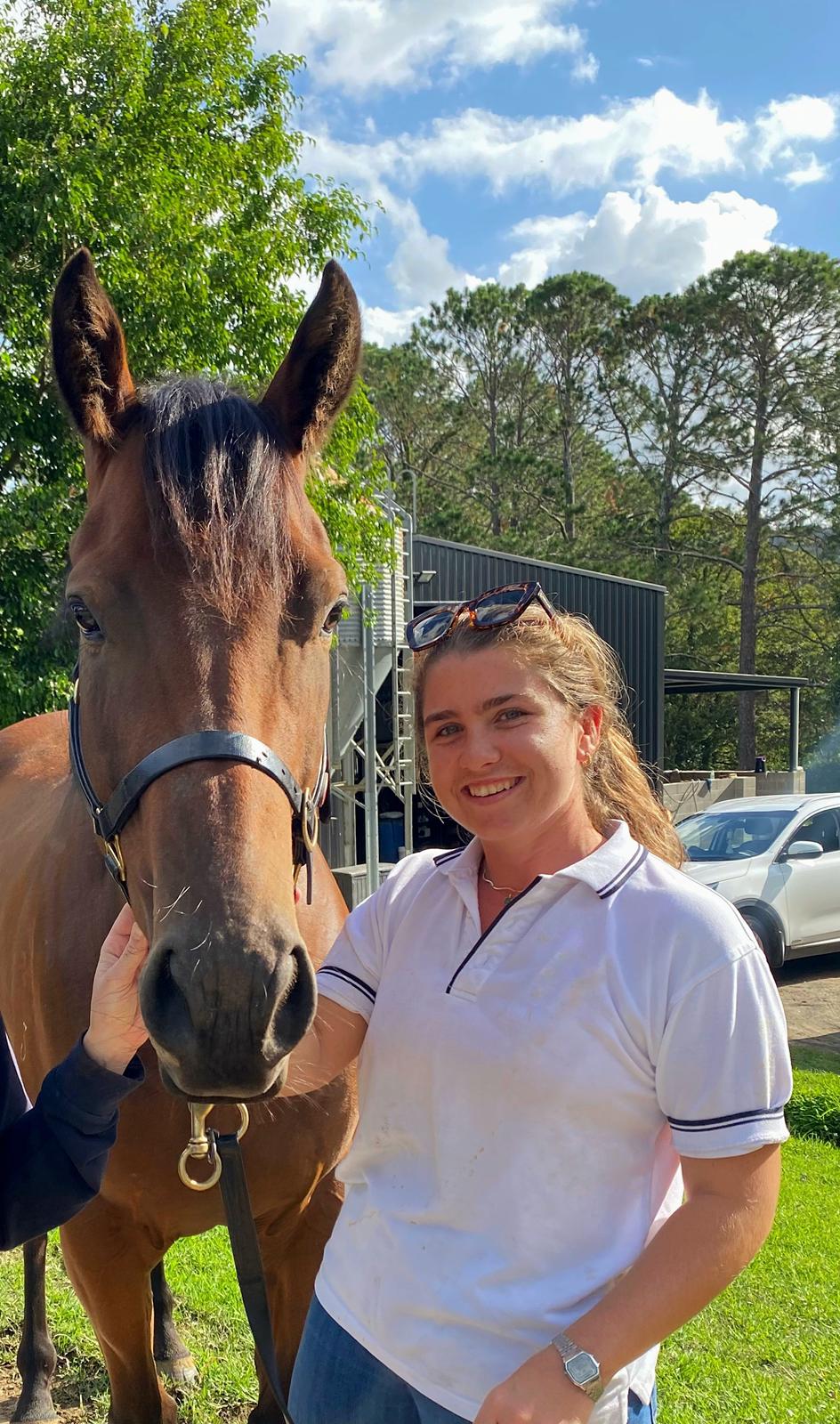 Clio Burton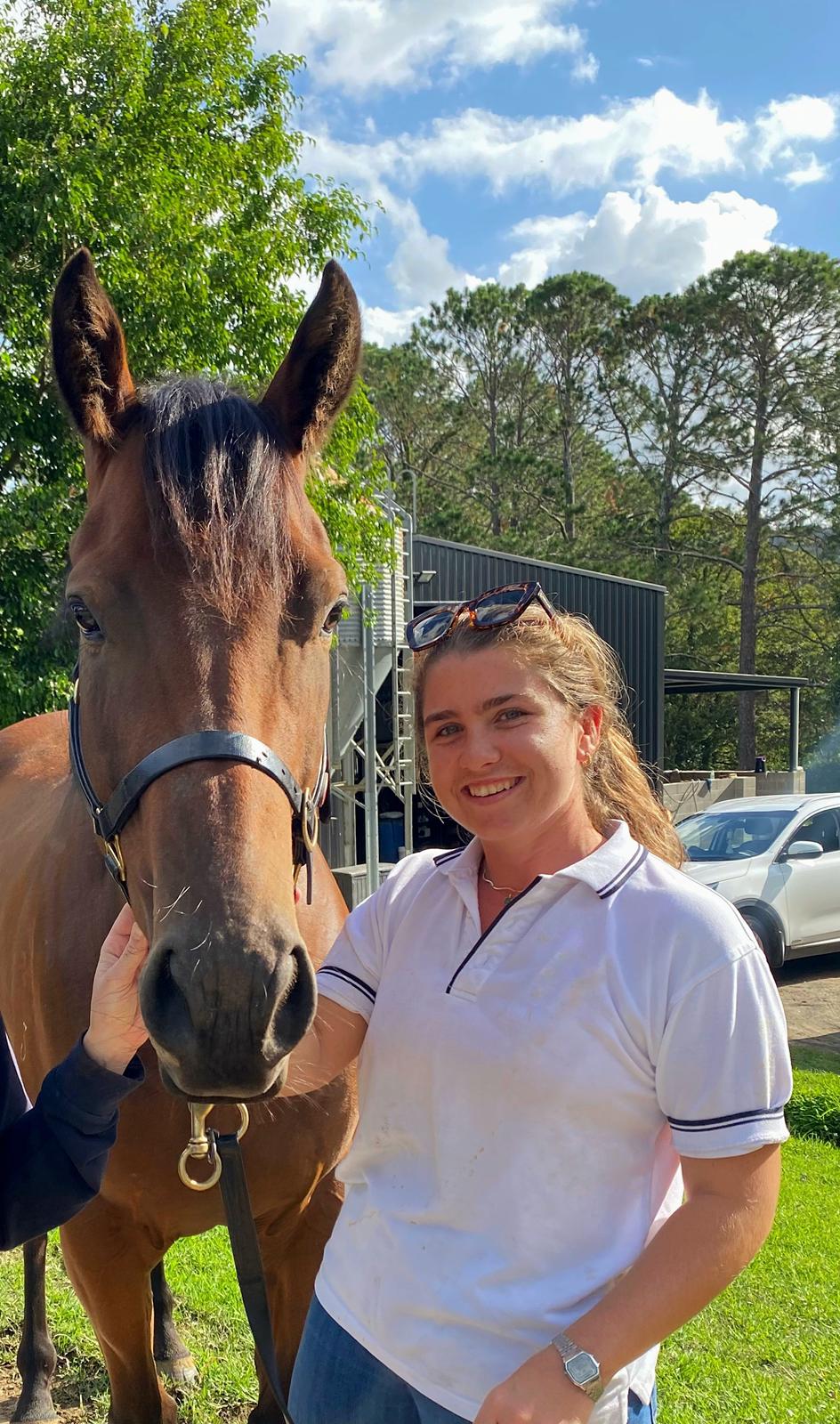 BVSc MRCVS
Clio graduated from the University of Bristol in 2021 and shortly after made her way to Sydney, Australia where she completed an 18-month rotating internship at Randwick Equine Specialists. She has now traded the Australian beaches for the lovely Wiltshire countryside where she has joined Endell Equine Hospital. Clio has a particular interest in internal medicine and emergency care. Outside of work, she enjoys fitness, cooking and always knows the best food spots in town.
Amarins Sijsling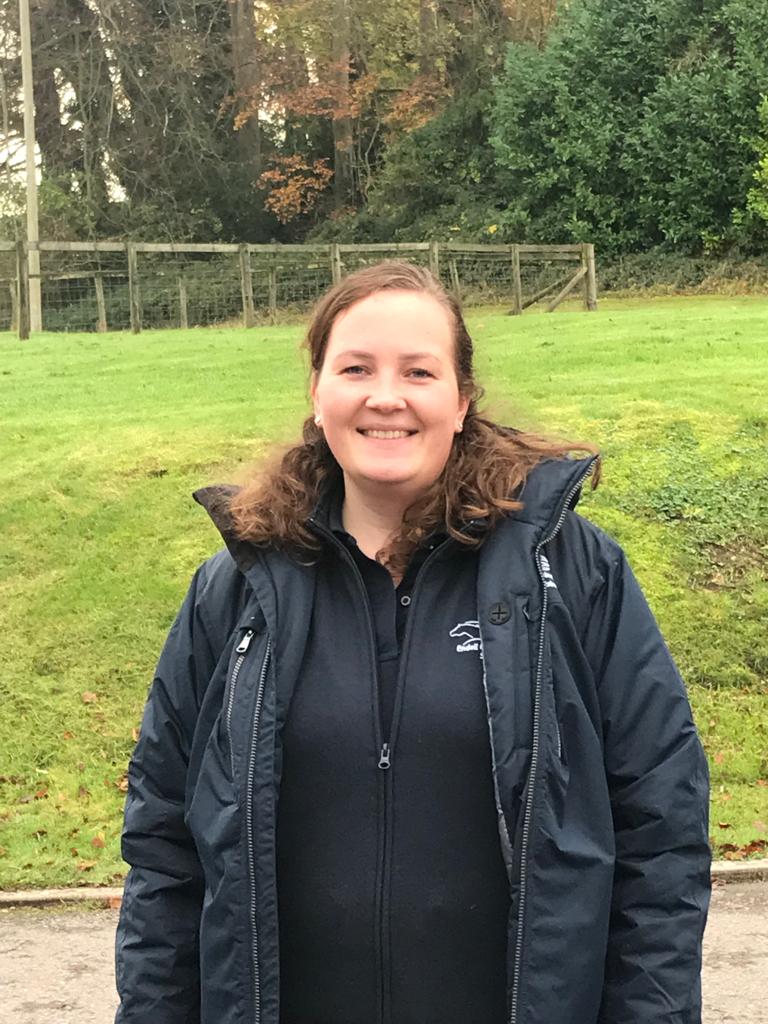 MSc MRCVS
Amarins graduated from Utrecht University in The Netherlands in 2018. After working briefly as an equine vet in The Netherlands, she moved to New Zealand where she lived for the last several years. She completed an internship at the University in Palmerston North and worked in general practice on the North and South Island. Decidingshe was ready for a change of scenery and maybe a bit closer to home, she moved to the UK to join us at Endell Equine. Amarins has a particular interest in equine dentistry. When not performing dental procedures, she likes to go on walks with the whole family, including their Labrador cross. After having to leave her horse in New Zealand, she is on the lookout for a new companion!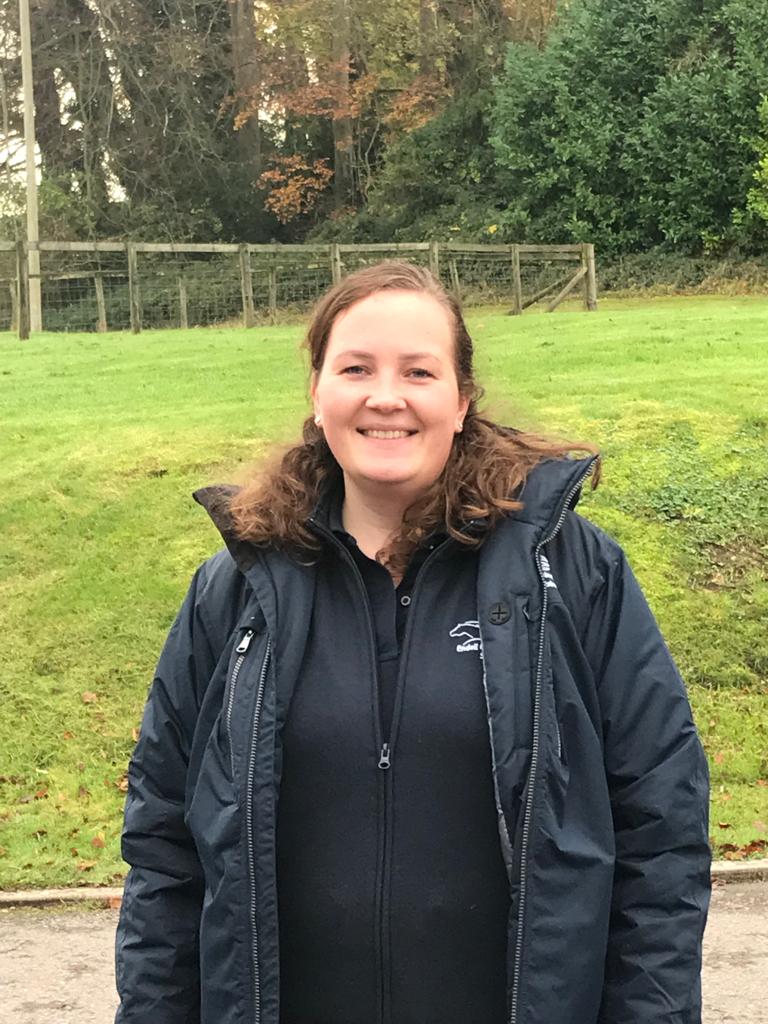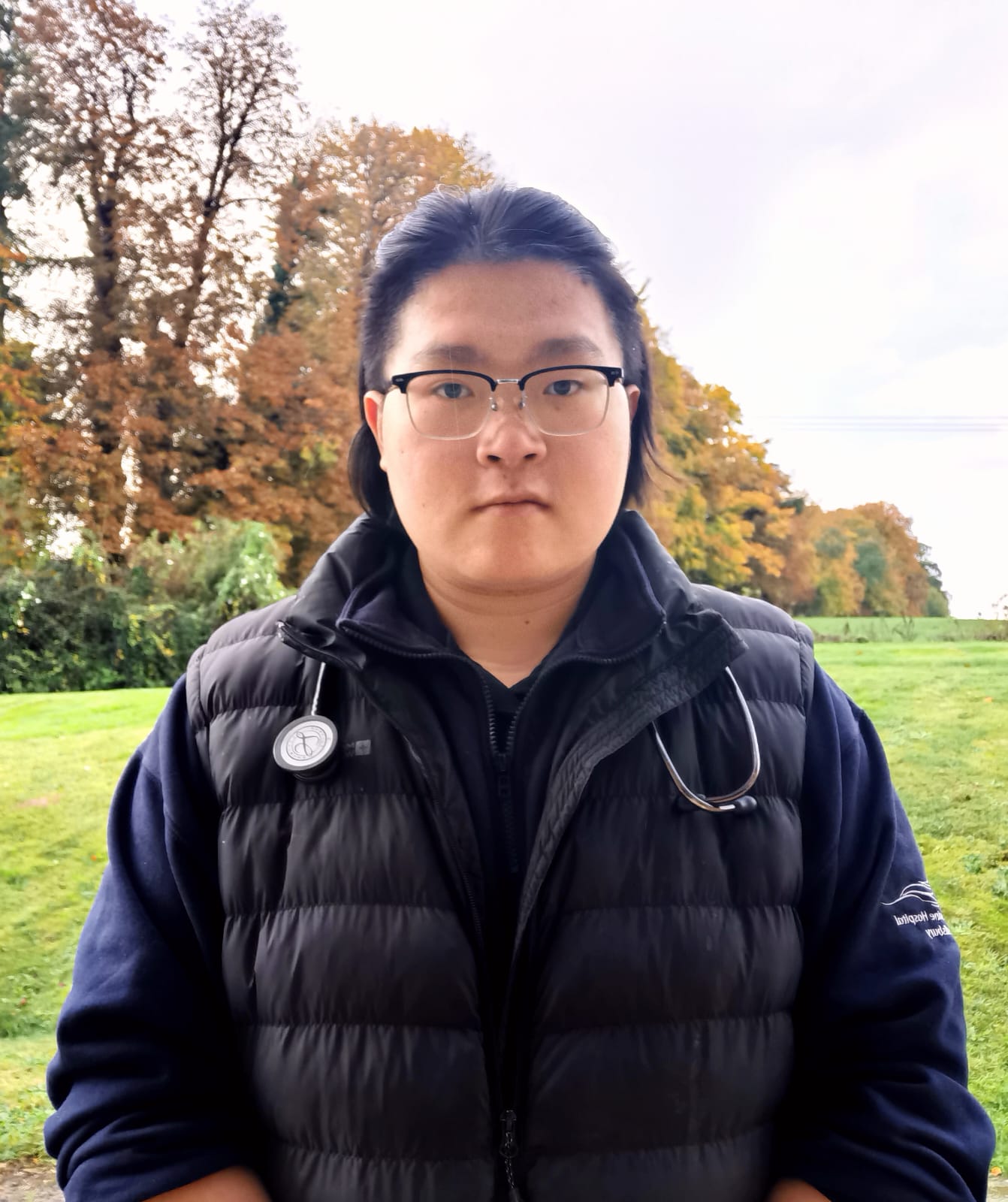 Haoshu Han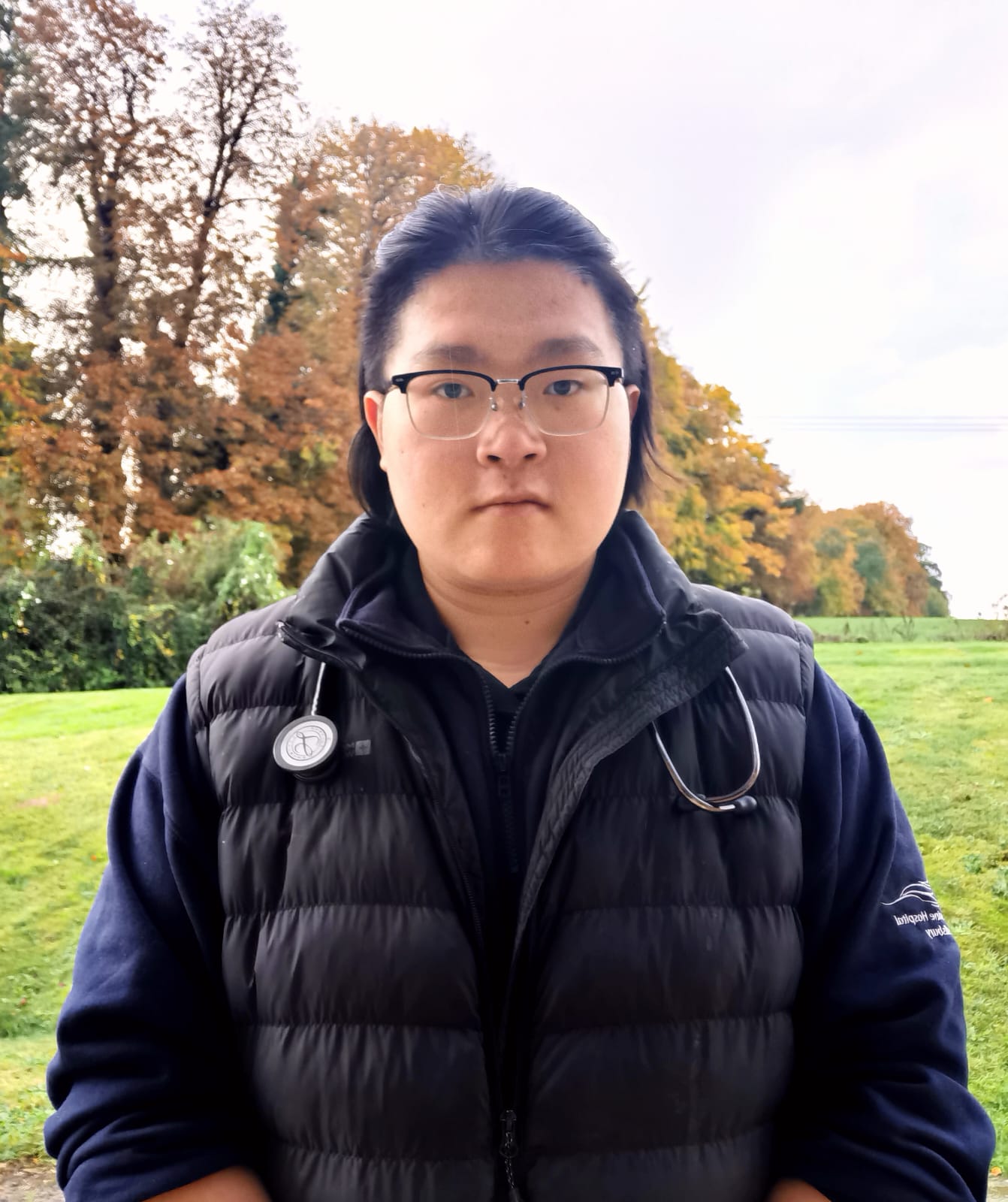 Intern Vet
BVMS MRCVS
Han graduated from the University of Edinburgh in 2023 and decided to further his interest in horses. He started at Endell Equine Hospital in September of 2023 as an intern. During his studies, he undertook several work placements at University of Edinburgh and Donnington Grove Equine. He is interested in all aspects of equine veterinary medicine, particularly sports medicine, colic and surgery. Outside of work, he enjoys spending time with his English Spot rabbit, reading and cooking.
Valentina Percan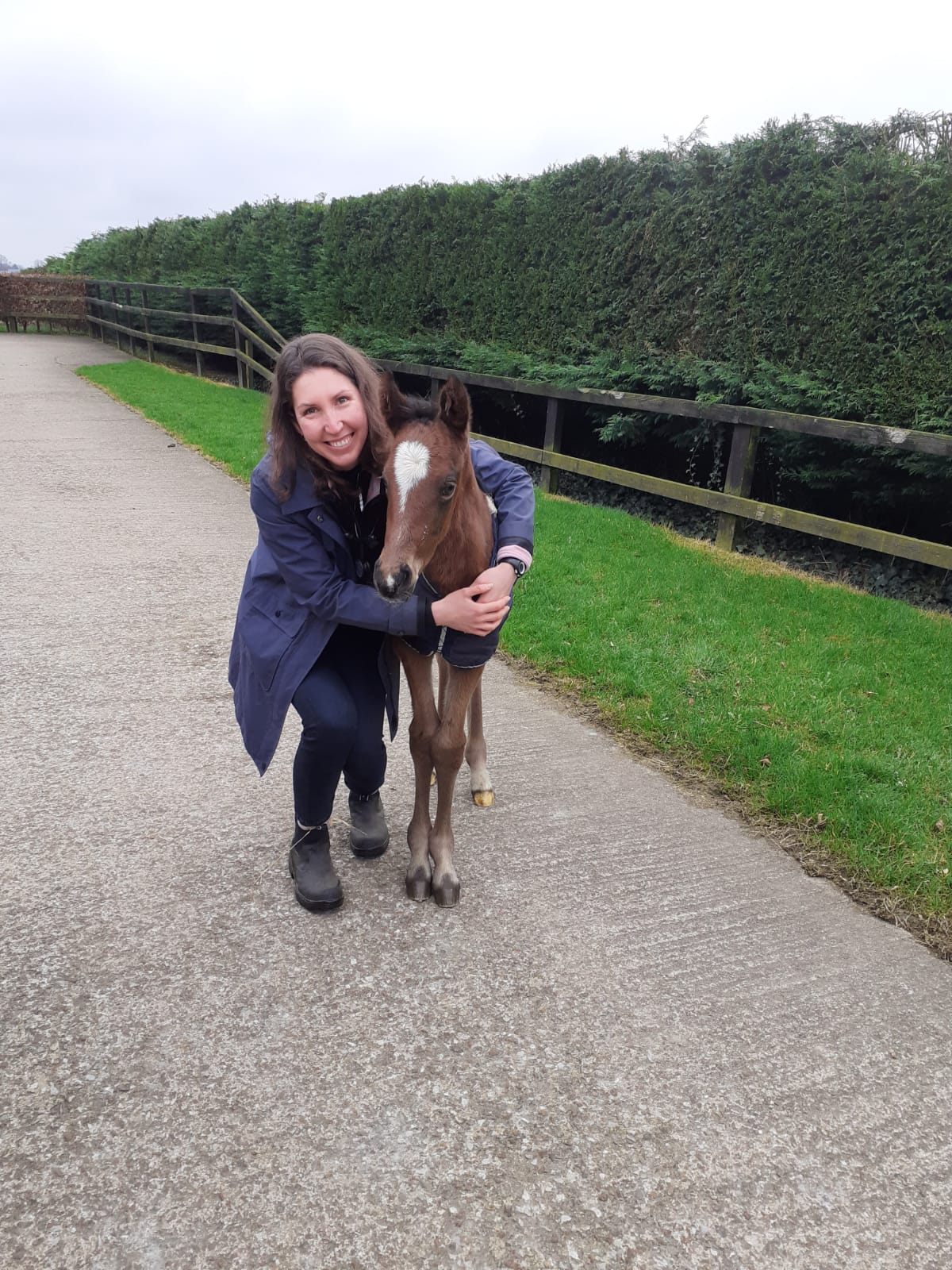 Intern Vet
DVM MRCVS
Valentina is from Pula, Croatia and joins us as an intern. She studied at the Faculty of Veterinary Medicine, University of Zagreb and graduated in 2020. She completed several externships in Germany and Belgium and started her career as an equine vet by working in the equine hospital De Mesley in France, during the foaling season. She has completed a 1 year internship program at Troytown Equine Hospital in Ireland and joined us at Endell Equine Hospital in October. Her areas of special interests are sports medicine, reproduction and neonatal care. In her spare time she likes to spend her time riding her two horses and walking her two dogs. She also enjoys running, swimming and hiking as well as reading books.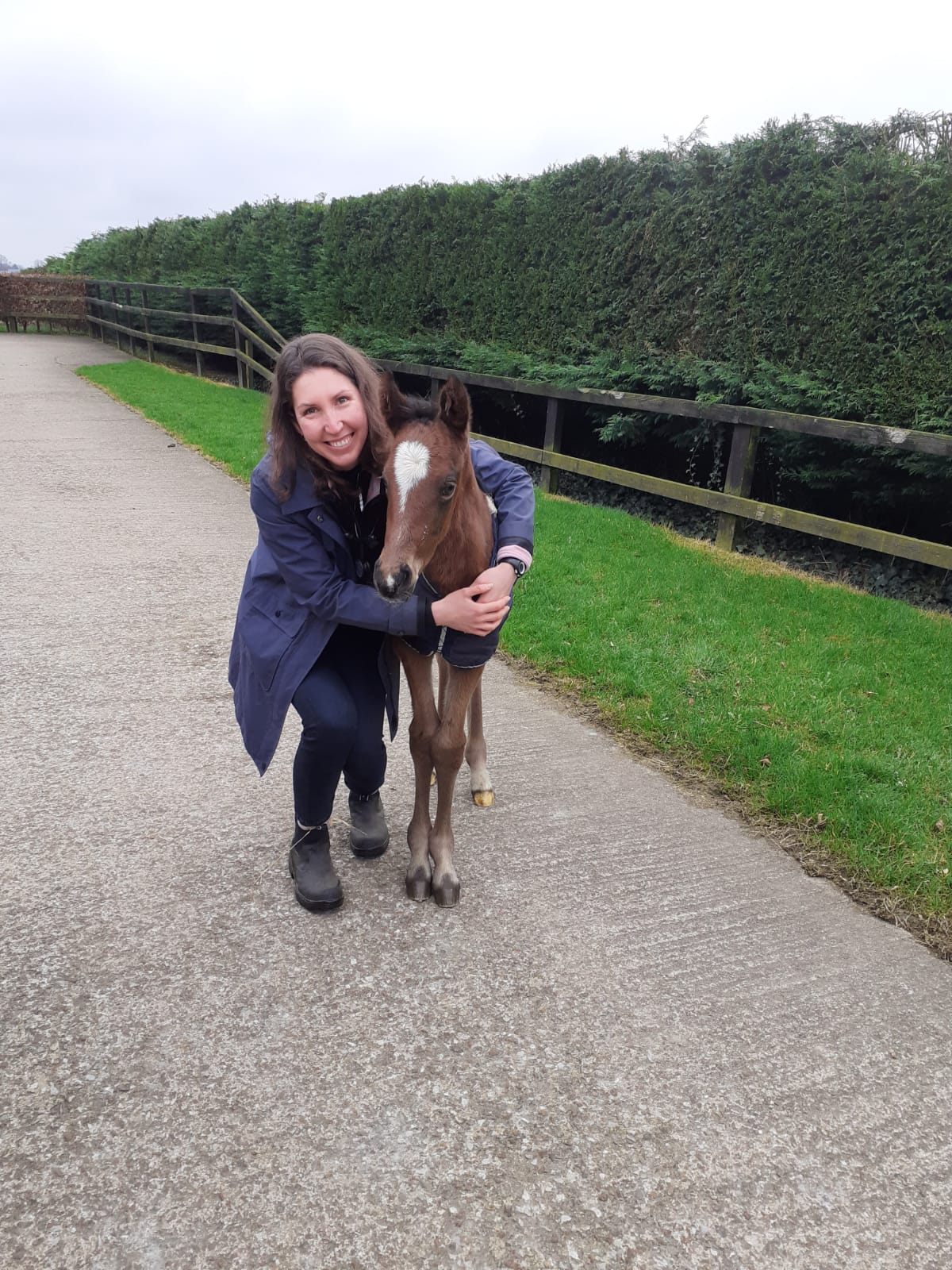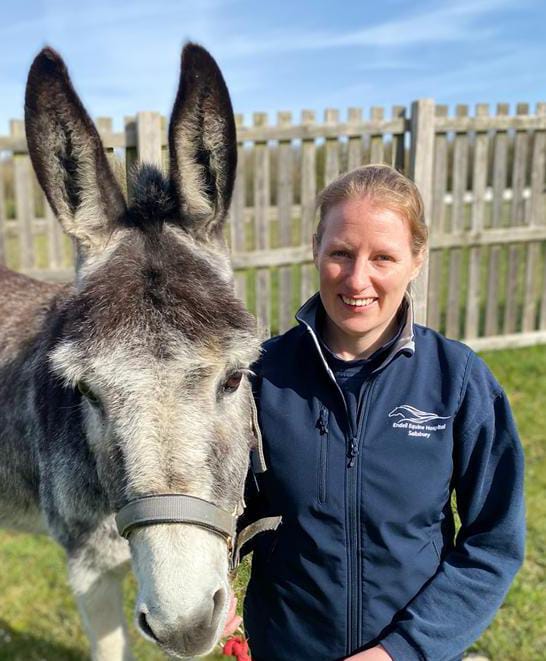 Hannah Budd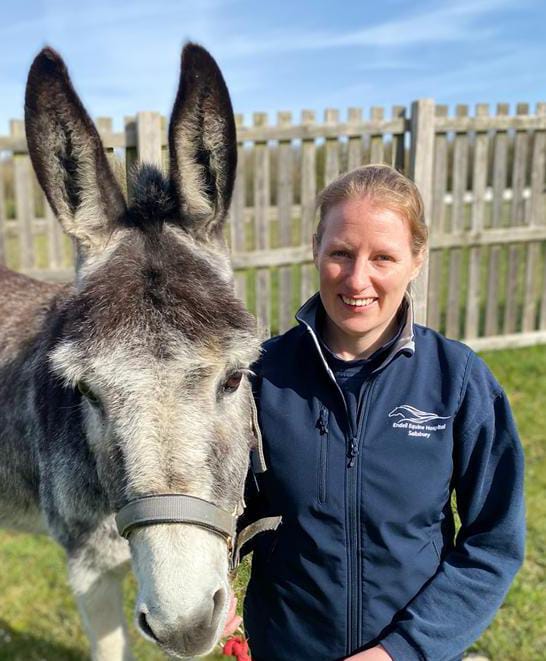 Head Nurse
REVN
Hannah joined the practice in 2008 after working as head girl on an event yard. She qualified as a REVN in 2012 completing a diploma in Equine Veterinary Nursing at Hartpury. She is also a qualified clinical coach. Hannah's main interests are in surgical and intensive care nursing, she also has a huge passion for donkeys! Her interests outside this busy environment include clay pigeon shooting, travelling, gardening and playing the cello.
Charlotte Fricker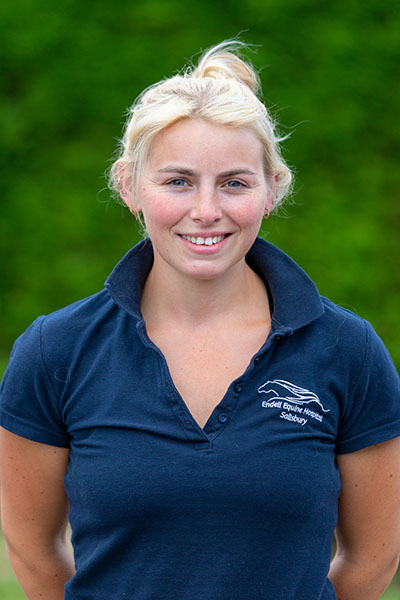 RVN
Charlotte previously worked for a large transport company transporting racehorses and racing stock over Europe and prior to this as a groom for an international showjumper. Outside of work she enjoys competing her warmblood Flynn, who's aiming for PSG this year and breeding lots of lovely dressage divas from her broodmare. She also enjoys a spot of mountaineering with her Patterdale 'Otto'.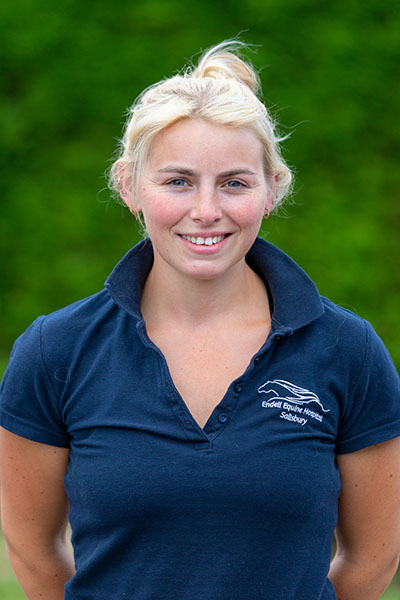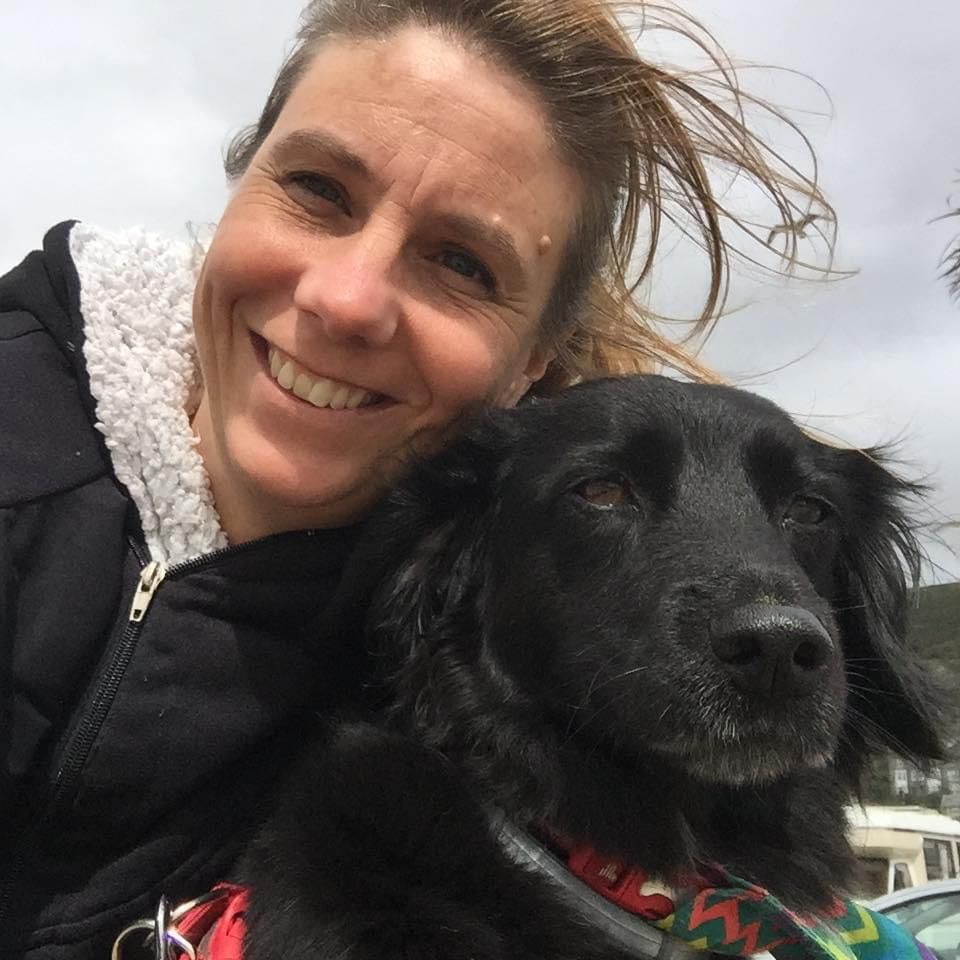 Natalie Marsh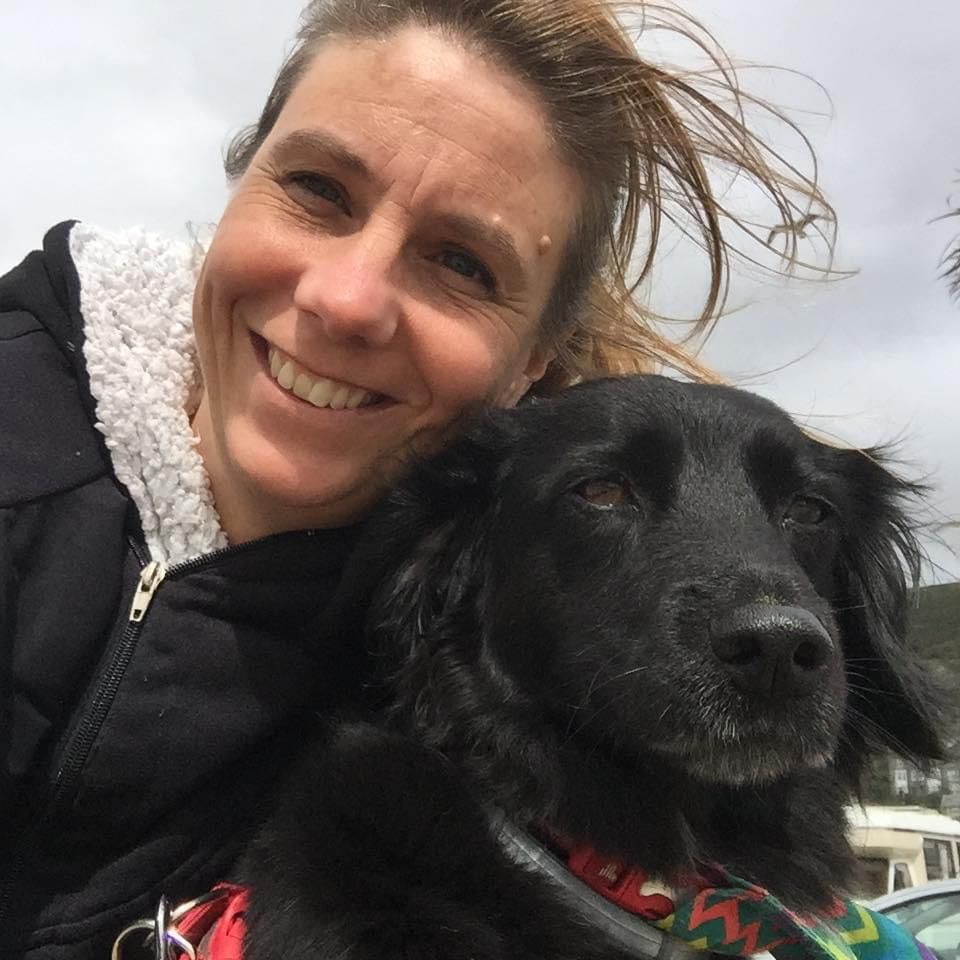 Nurse
REVN
Natalie qualified as an REVN in 2008 and after having some time out to raise her family she returned to us in 2018. Natalie is the Clinical Coach responsible for our student nurse mentoring and guidance. During Natalie's break away from us she trained to be a personal trainer. Now a lower back pain specialist, winning the Strength & Conditioning award 2020, Nat keeps us all fit and strong for the job.
Samantha Turnock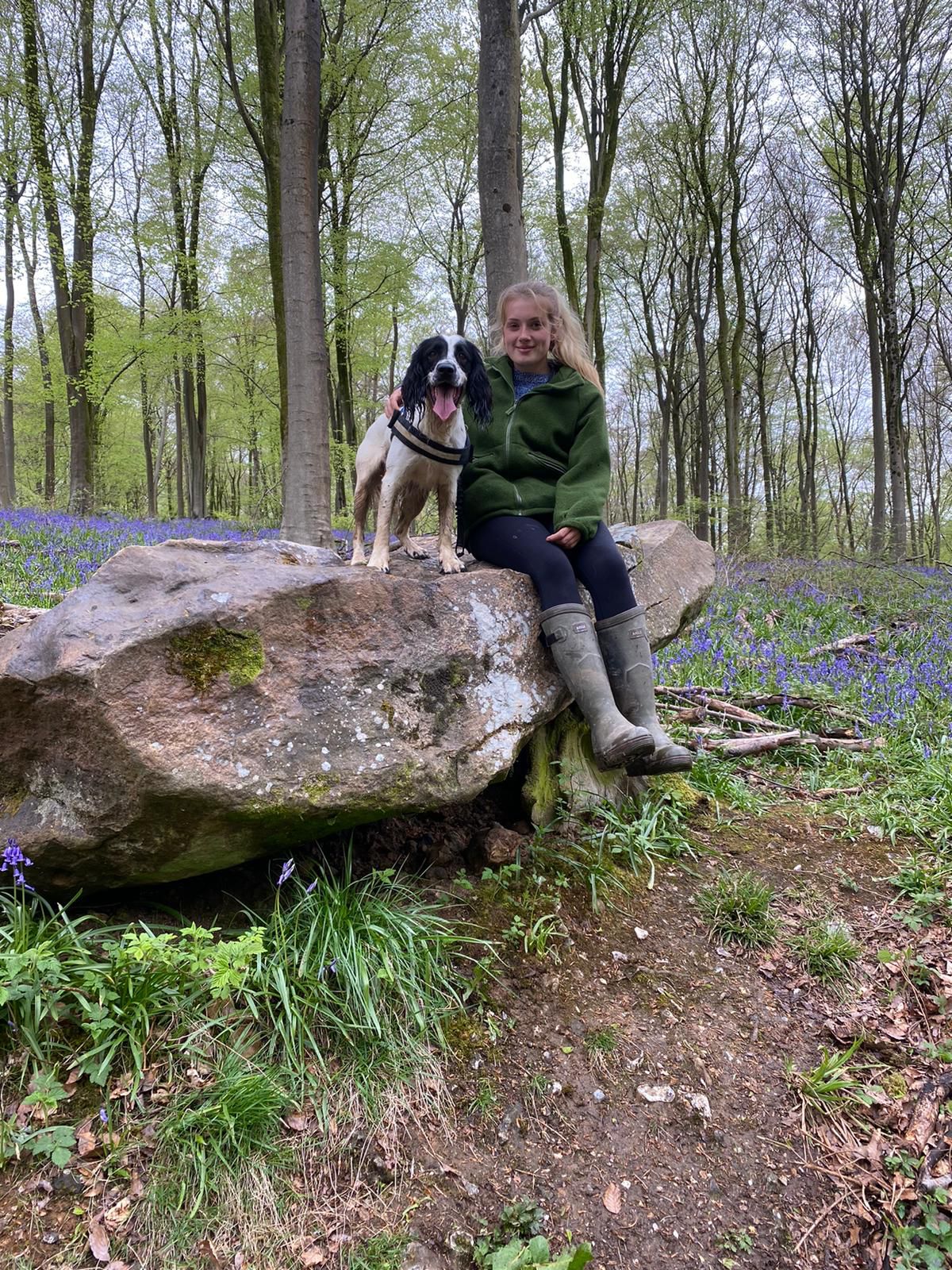 Patient Care Assistant
Sam previously worked at a dressage and driving yard as a groom and prior at an outdoor therapy centre, using equine assisted therapy to enable everyone to enjoy the outside and horses. Outside of work she enjoys long walks with her dogs, ballet and tap dancing and helping on the farm with the cows and sheep.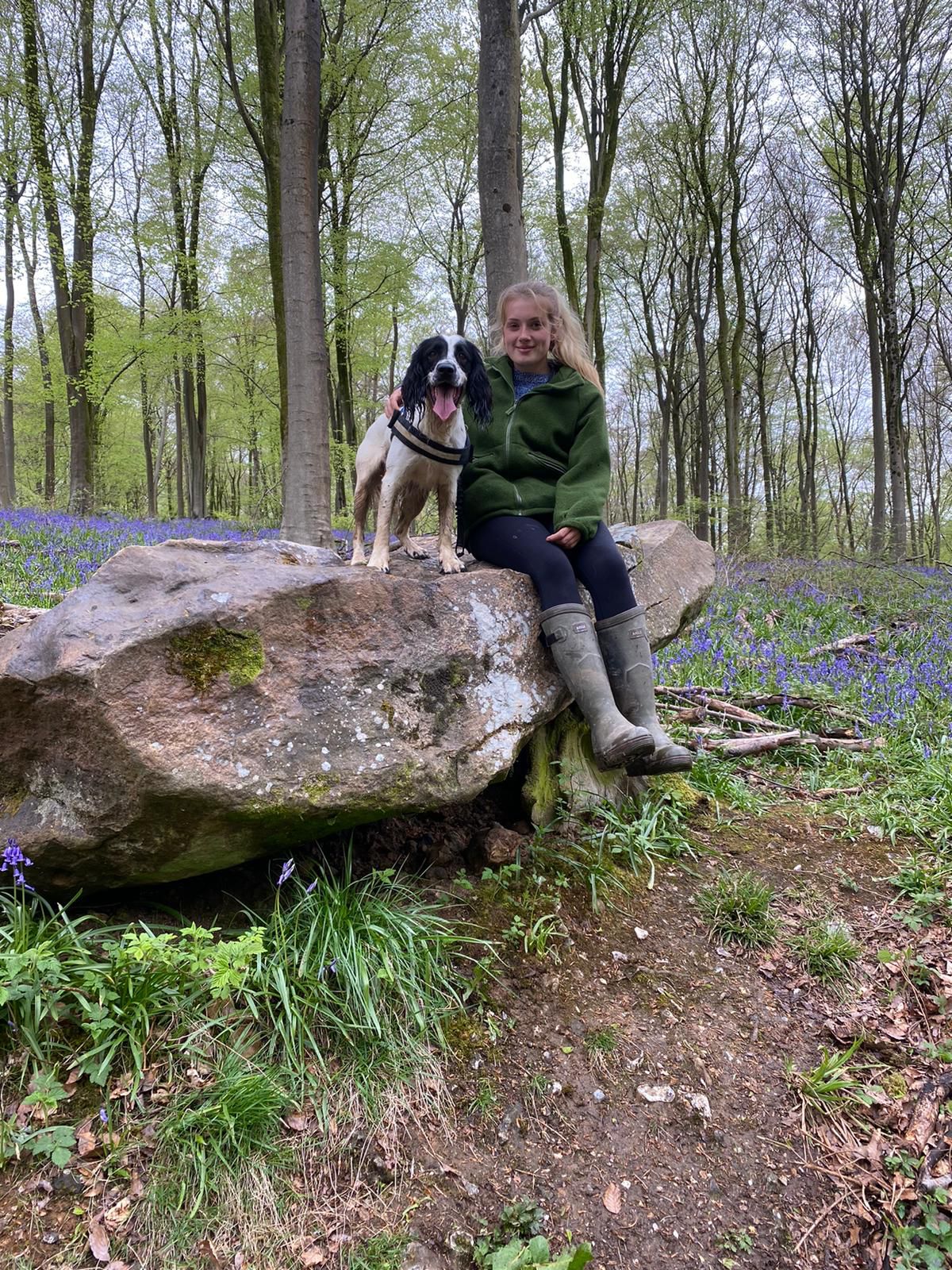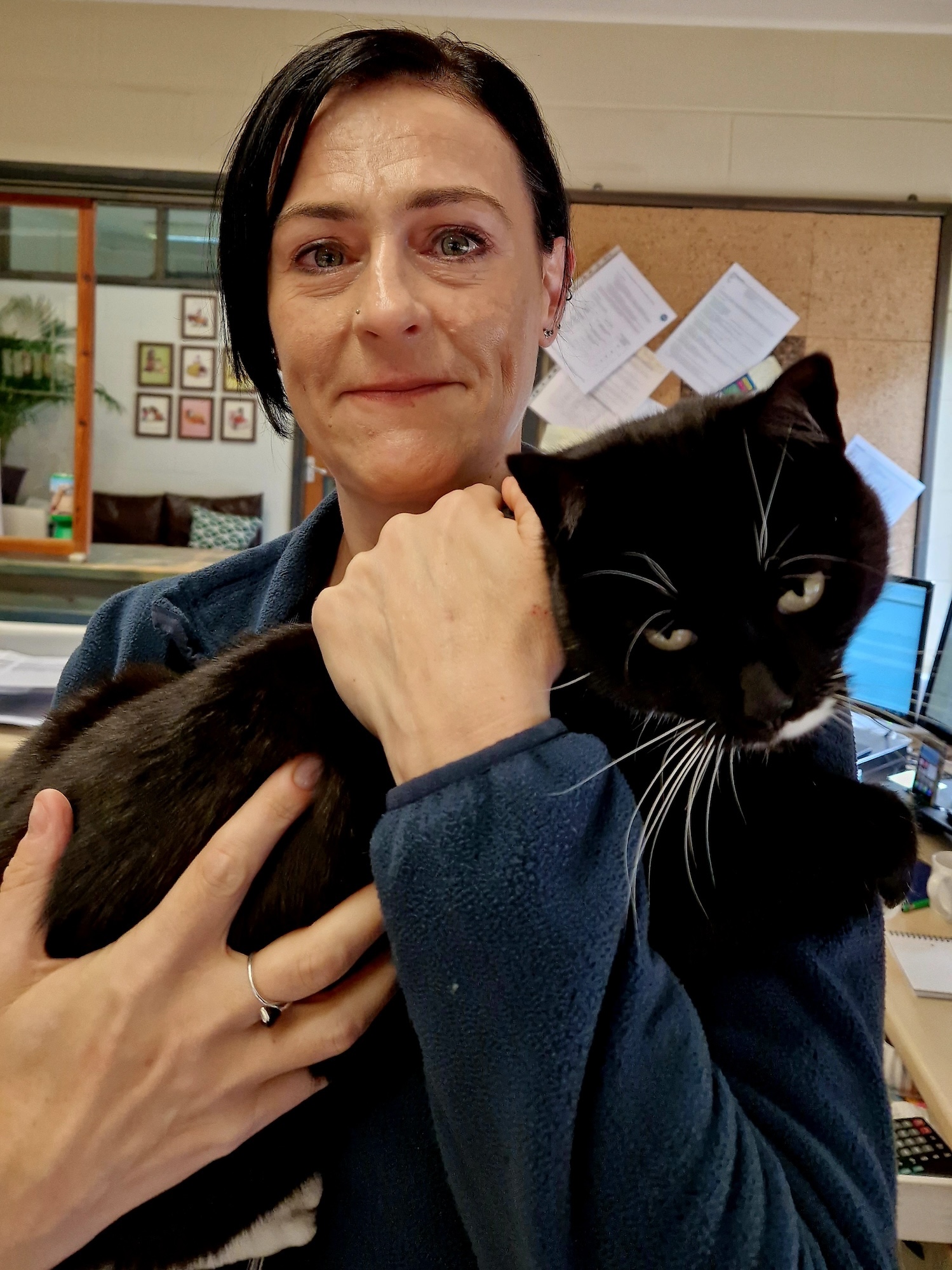 Jo duPlessis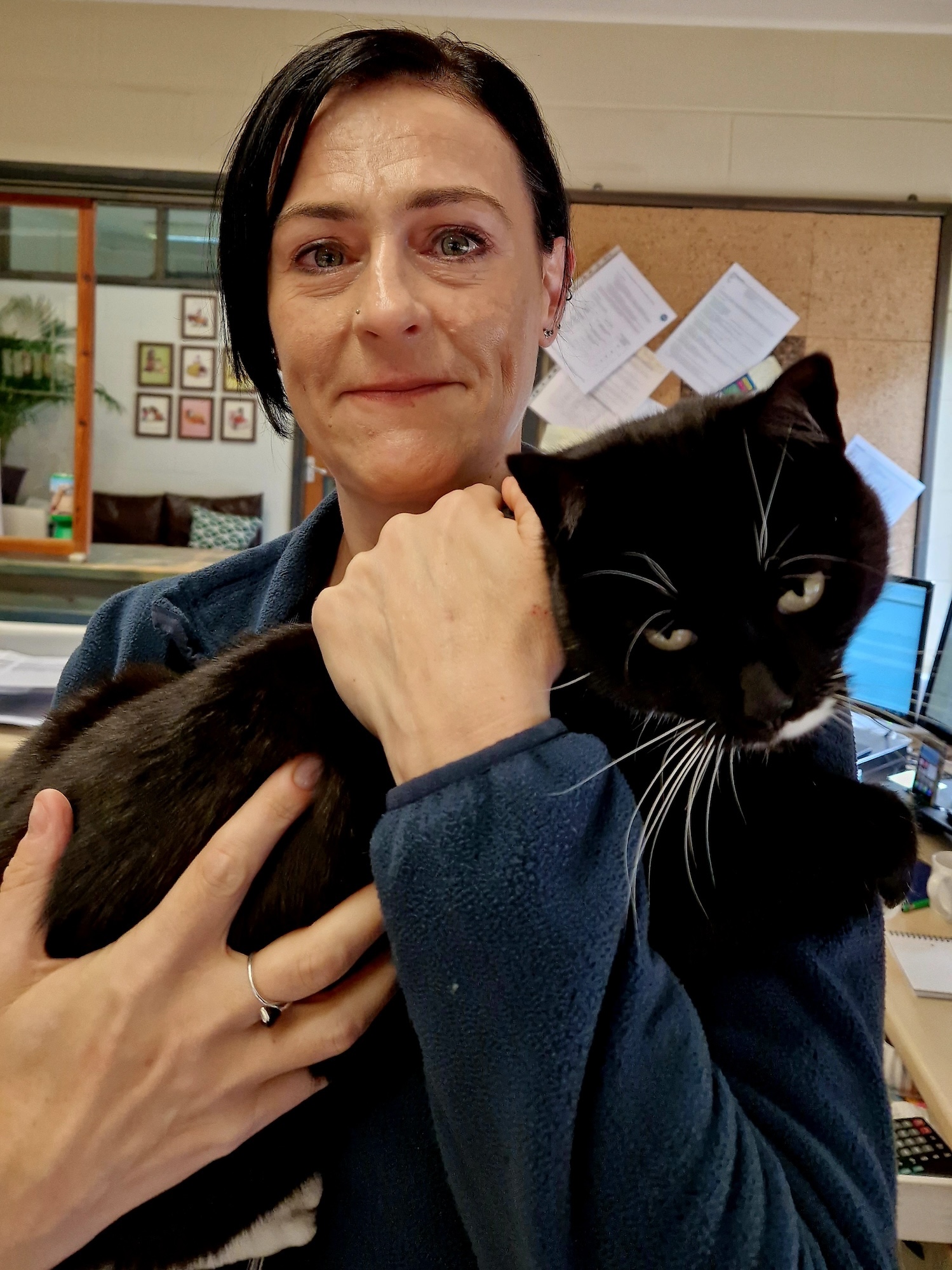 Practice Manager
RVN CVLM
Jo has been in veterinary practice for many years. She qualified as a RVN in 2003 in Bradford on Avon. After qualifying, Jo went travelling and found herself working as an RVN in mixed practice in Taupo, New Zealand which she enjoyed so much she stayed for a year. Following that in Alice Springs, Australia where she was able to work with a variety of different species. After some time back in Wiltshire, Jo and her family moved to South Africa where she was the RVN at the Pietermaritzburg SPCA. This was a vastly different experience of veterinary services which was both hugely rewarding and challenging. Jo has come from a Head Nurse/Manager position and is delighted to join Endell Equine Hospital as Practice Manager. Outside of work Jo plays the violin and is "mum" to an epileptic Staffordshire bull terrier and an African Grey parrot.
Jo Kelly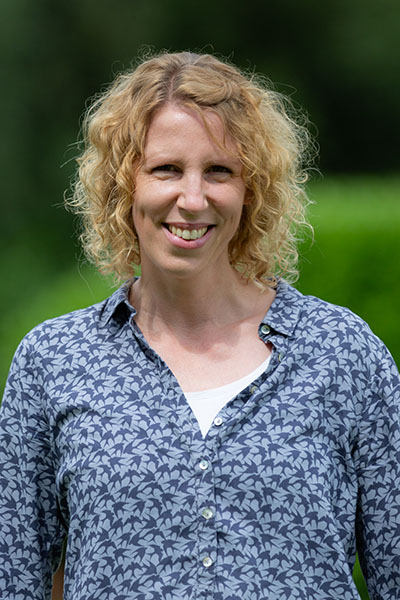 Office Administrator
Jo has been in veterinary practice since 2007, joining our practice admin team in 2012. She is a valued member of our team, with her main responsibilities being billing/invoicing. Outside of the practice Jo enjoys art based hobbies and tennis.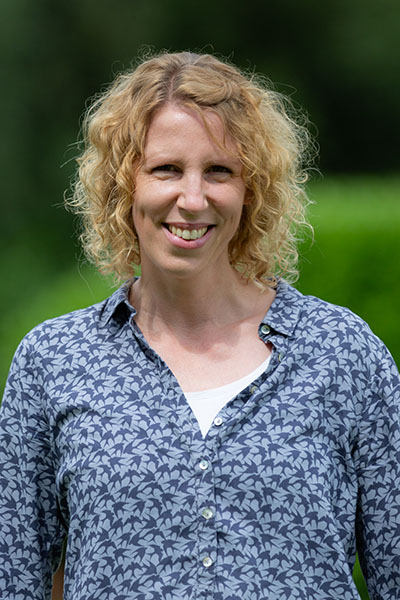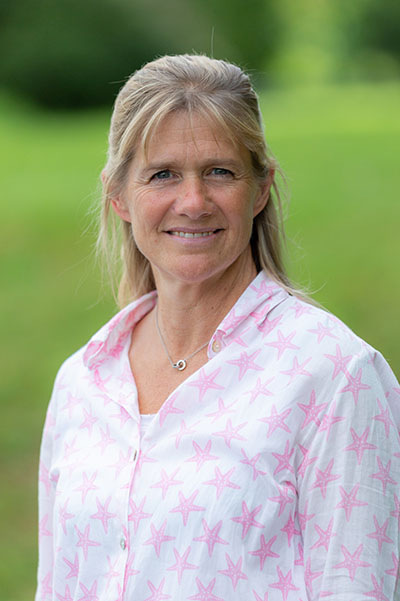 Nikki Bakewell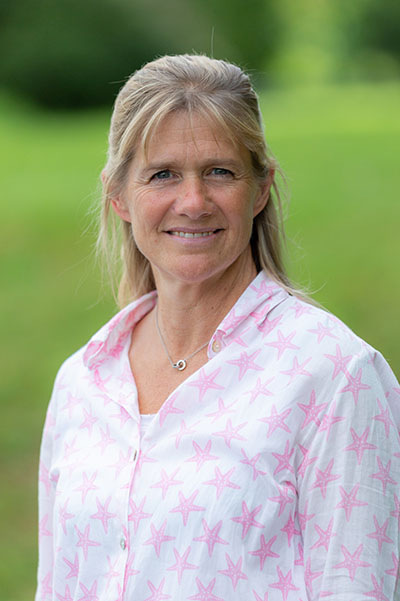 Office Adminstration
Nikki has worked as a part time member of our office team since August 2018; answering calls, account and general enquiries and administrating insurance claims. She loves every minute of working with the team at Endell Equine.
Nikki, who has ridden since she was 6 years old, has worked in customer service for much of her working life since having her 2 daughters and prior to that was a sales representative and Agronomist for an international crop protection company.
Away from the office, with her children now living away from home, Nikki enjoys spending time with her husband walking their dogs, gardening, running, entertaining and travelling. Nikki also owns two rather cute miniature shetlands who help keep the grass down at home and who regularly support local charities.
Judi Elliott
Office Adminstration
Judi joined our admin team in 2009 having spent the previous 30 years in television production. She worked on a range of programmes from Songs of Praise to the Windsor 3 Day Event. Her interest in horses now centres on her daughter's polo ponies and she is frequently seen playing groom at weekends. Judi's outside interests include painting in oils, and she has exhibited at Salisbury Cathedral. She enjoys walks in the New Forest with her Cocker Spaniel "Bud" where she gets inspiration for her landscapes.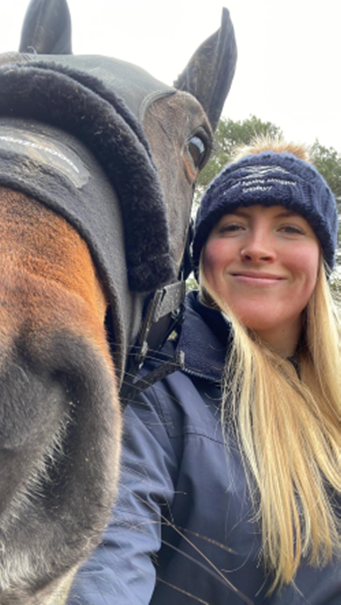 Alana Armstrong-Smith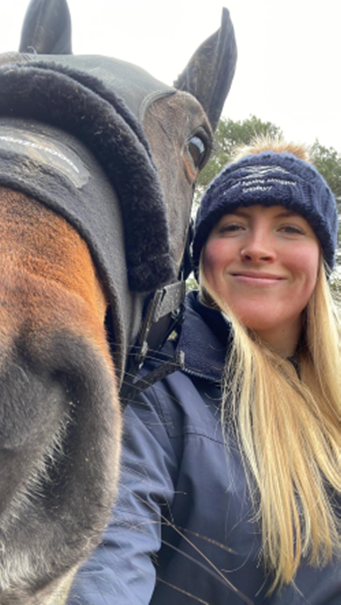 Office Administration
Alana has been with us since November 2022 and is part of our office team. Having worked in retail since leaving school, Alana has decided it is time for a change in career paths.
Graduating with a degree in Equine Science from University Centre, Sparsholt in 2021, Alana has always had a keen interest in horses from a young age. In her spare time, Alana enjoys riding her horse Cliff and taking her dogs for long walks.
Emma Essex
Pharmacy & Laboratory Technician
Emma is originally from St Helena Island and worked in Pathology there for 6 years before relocating to the UK in 2007. She worked as a Cervical Cytoscreener in Southampton General Hospital for 3 years then moved to Wiltshire and joined our team in 2011. Emma splits her time between the lab and running our pharmacy. Her outside interest include walking her beautiful Labrador 'Hunter'.
Lorinda Latsky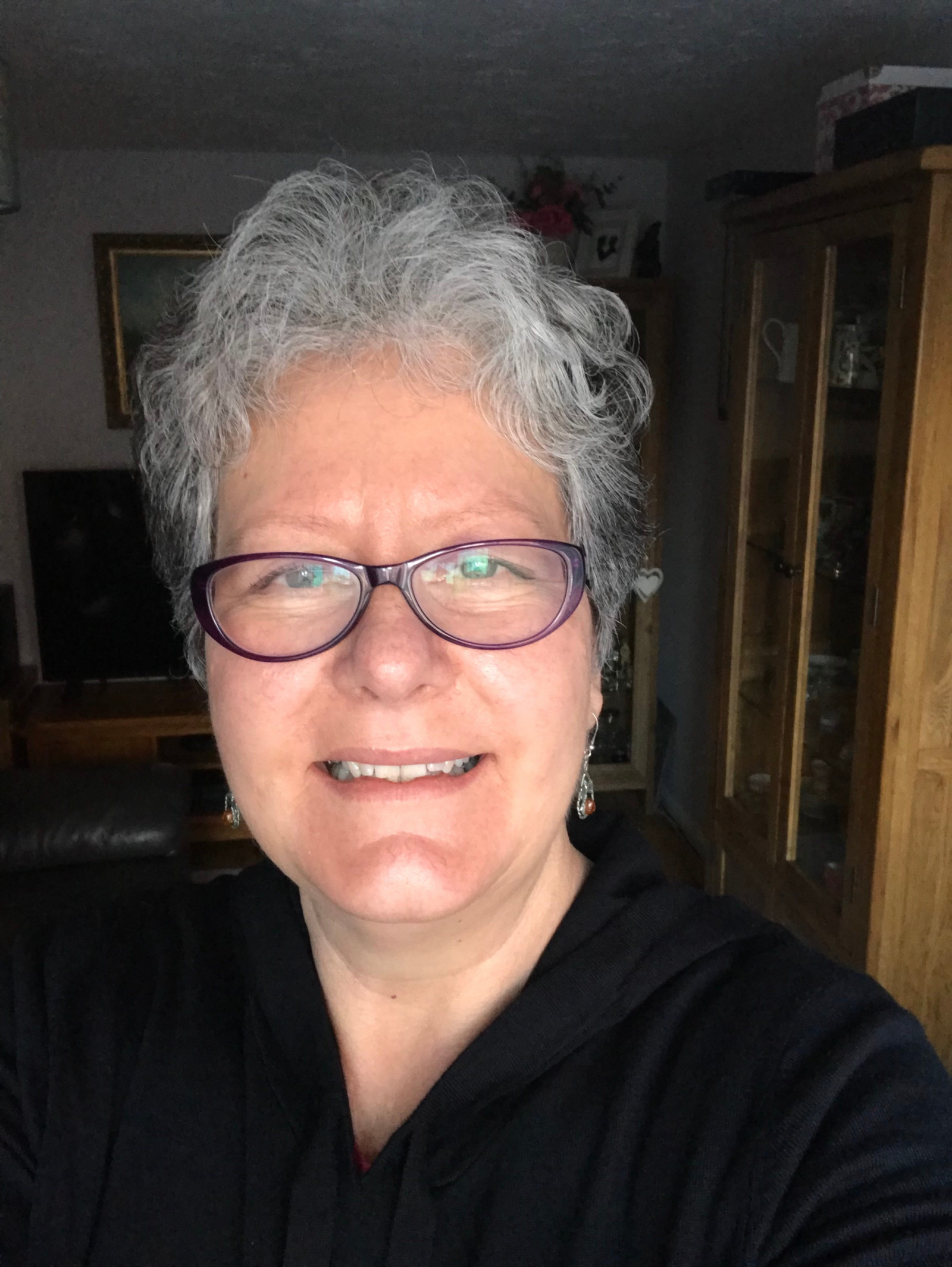 Laboratory Technician
BSc(Hons)
Lorinda is a lab technician with many years of experience. She has worked at Endells for 26 years. Having witnessed various scientific changes in laboratory work over the years, it still remains fascinating and enjoyable.
She is kept busy at home entertaining four grandchildren and has an active interest in photography.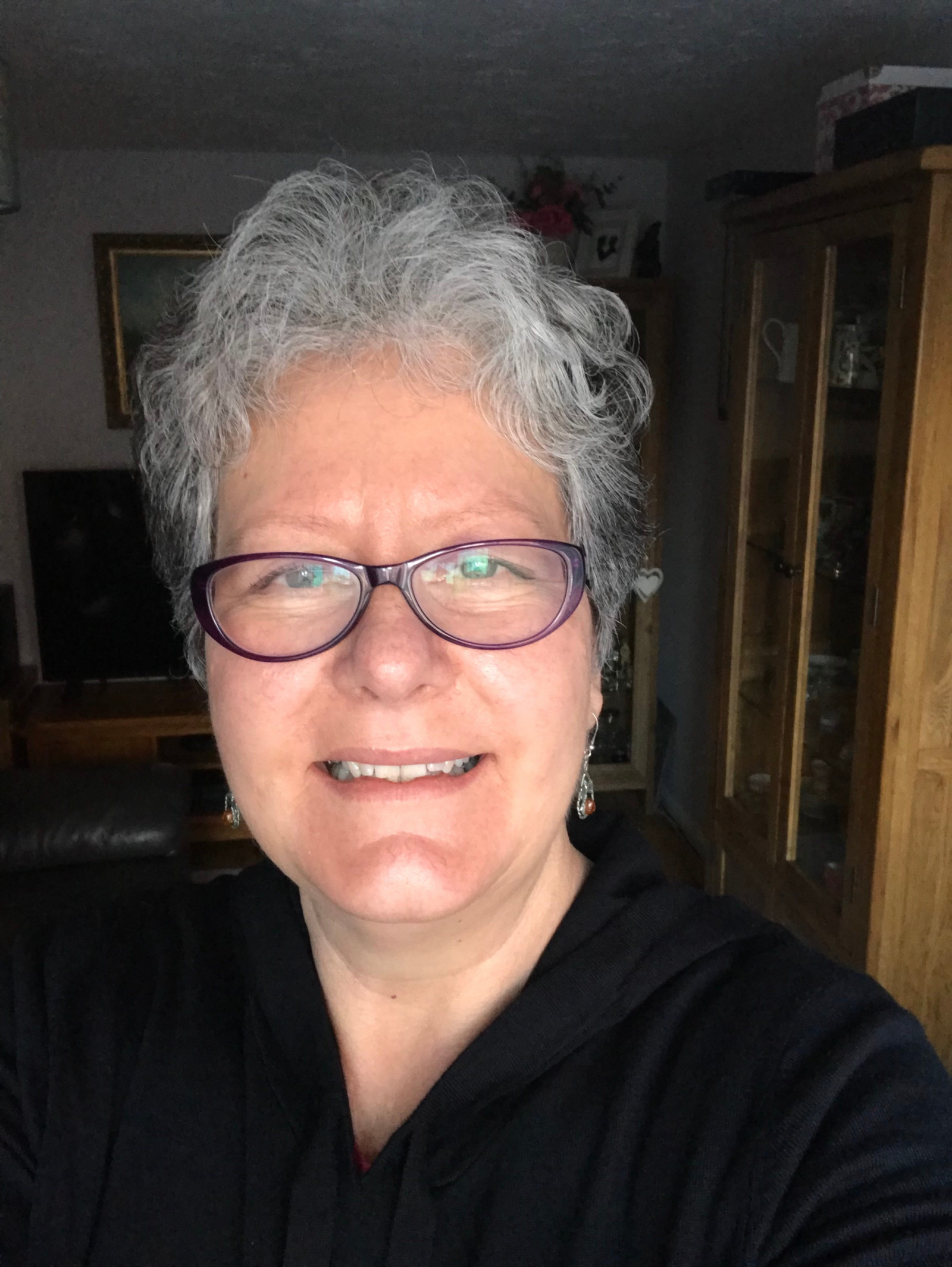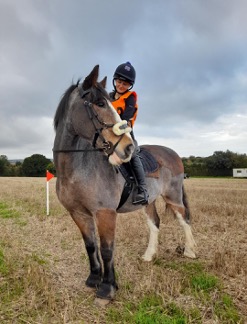 Sky Cassidy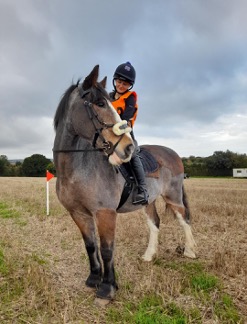 Weekday Groom
Sky is the Weekday Groom at Endells where I have worked for just over a year now. Before starting work at Endells I attended Sparsholt College where I studied Level 3 Equine Management for 2 years. Whilst at college and after leaving college I worked on multiple Show jumping and eventing yards as well as riding schools, which evolved my already strong love to work with horses.
Outside of work I have a horse of my own named Finbar, he is a 15hh Irish Cob. Our main interest is Cross country and in the summer we take part in lots of XC schooling sessions, events and fun rides! As well as owning Finbar, I am a self-taught artist. I draw commissions for people ranging from cats to dogs, cars, horses, scenery, people and so much more!
Kirsty Smith
Weekend Groom
Louisa Stockley
Weekend Groom
Penny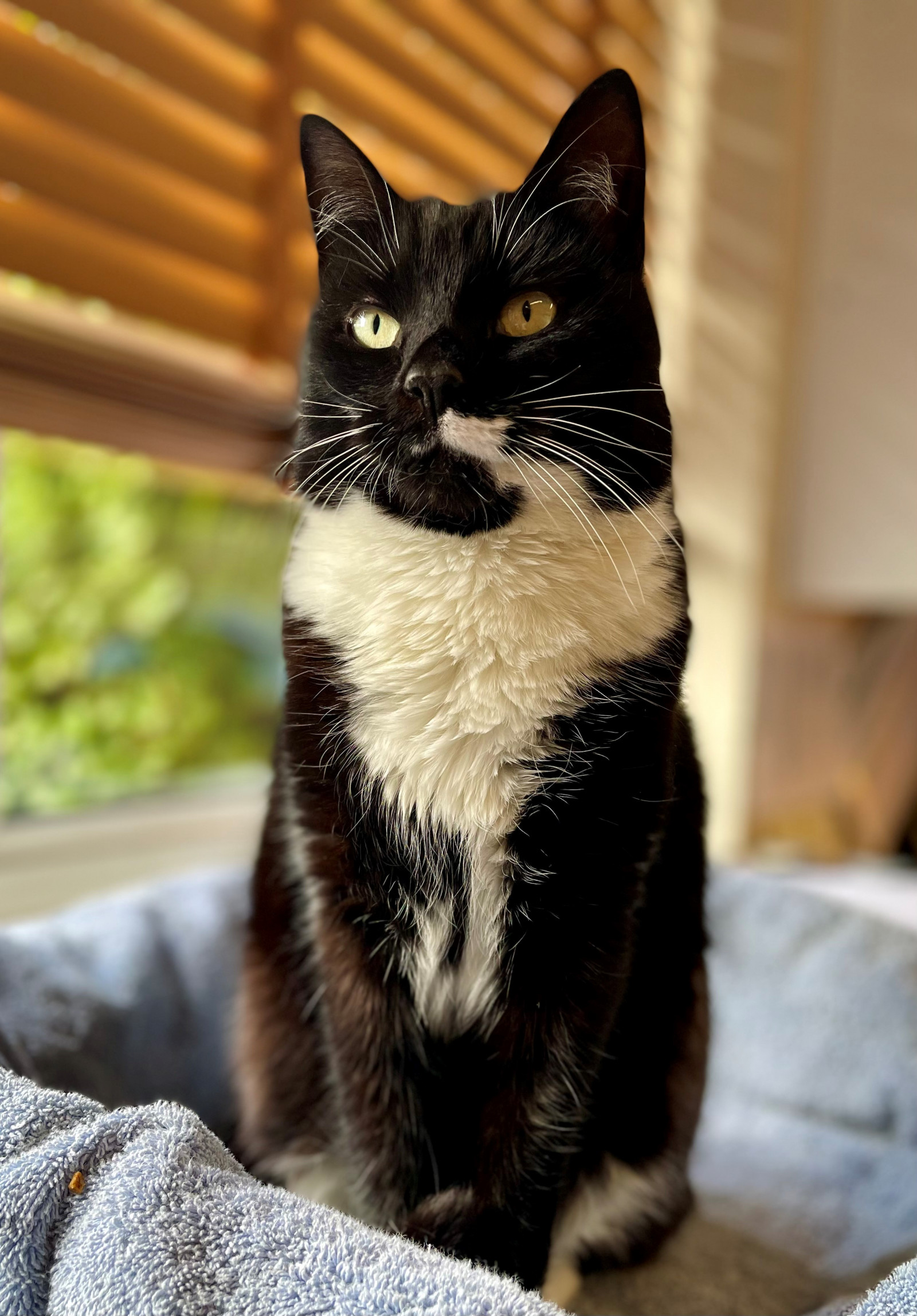 Head of Rodent Control & Therapy Cat
Penny joined the team in 2017 when we made the decision to move away from having food based rodent control to something more eco-friendly. During daylight hours Penny can be seen relaxing on her bed in the main office and has developed a particular love of 'Dreamies', but she does take her hunting duties very seriously once daylight fades into night.